About
Hi, my name's Lisa Matthews and I people to deepen the connection to the healing potential within them. I do this through Biodynamic Craniosacral Therapy, Handcrafted Flower Essences, and group circles and workhops. Here's some more info on all of my offerings:
Biodynamic Craniosacral Therapy (BCST)is a blend of bodywork and energy healing that helps to shift your body into a self-healing state. It helps to bring the nervous system into greater balance, so that the rest of your body is better able to express its innate healing ability.
BCST can be helpful for:
Empathic, intuitive, and highly sensitive people
Pain that you've had for a long time, or pain that is difficult to find a cause for
Car and sporting accidents(ie concussions, whiplash)
Migraines/Headaches
TMJ (jaw) pain
Integration after a traumatic experience
I offer Handcrafted Flower Essences, which come in a small dropper bottle and are taken a few times a day. Flower Essences contain the imprinted energy of a flower or plant within water, and in this way are different from essential oils. There are a number of different Flower Essences to support:
Feeling more grounded in your body and connected to the Earth (Corn)
Soothing your nerves (Lavendar)
Feeling a sense of protection and emotional stability, as if you have come up for air from a whirlwind from emotions (Cedar)
Mobilizing the healing forces within your body (Self-Heal)
To help you tune into your inner voice and intuition, instead of asking others for advice (Cerato)
Flower Essences stimulate your self-awareness and are blended to addressthe specific challenges you are feeling at this point in your life. I work with the traditional Bach Flower Remedies as well as ones I've made myself. Simply put, they help you feel more like you!
I hold circles and workshops, which weave body awareness practices, guided meditaiton, and Spiritual growth within a sacred community. Great for those who are drawn to crystals and oracle cards, and are looking for a deeper connection to their Self and their soul. Be sure to check out my events page (https://combinationhealing.ca/events/) to see what you're drawn to :)
And a little about me:
My own journey saw my struggle through years of chronic pain and anxiety. As a Registered Nurse, I already knew I'd need to go beyond allopathic medicine to find the wisdom within my body to heal.
The healing journey I've been on, from the mountains to the valleys, has greatly enriched my life. I now seek to share what I've learned with others, while supporting them on their own transofmrational path. To restore hope along with a sense of inner calm and ease through this gentle, yet powerful way of working.
When I'm not in session, you'll find me in the mountains on a pair of skis or on my bike. Otherwise I'll be the one happily talking to the trees:)
More details on my website as well as online booking. If this is resonating with you, I invite you to get in touch!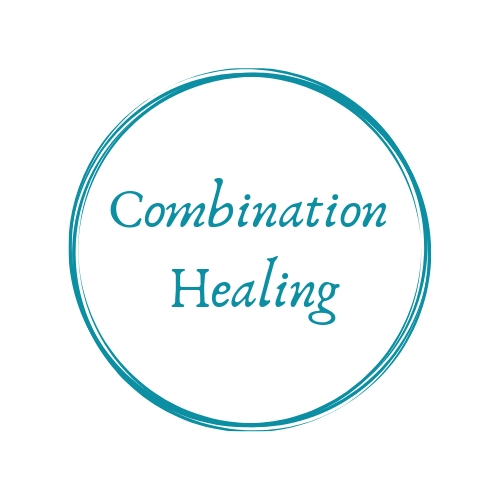 Hours Of Operation
Monday:
12:00pm to 7:30pm
Tuesday:
9:30am to 5:00pm
Thursday:
12:00pm to 7:30pm
Sunday:
Occasional Sunday appointments available